YHARS – Rosie's story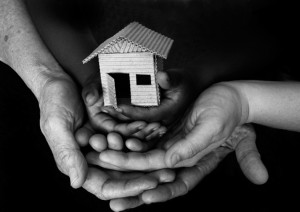 Rosie is a young Aboriginal girl with mild Foetal alcohol syndrome. There was considerable domestic violence at home so she moved out.
It was her greatest dream to complete year 12. She was studying child care at school and undertaking work experience in a local kindergarten. She had limited support and was not on Centrelink payments as her mother was receiving the payments on her behalf.
Rosie moved in with a friend where she felt safe. This was difficult as the food was limited and she often went to school hungry. Rosie was thin, quiet and she was struggling emotionally. She had outstanding school fees which needed to be paid for her to attend year 12 graduation and the formal. Graduation was big event and the motivating 'light at the end of the tunnel' for her.
She was referred to YHARS by the school. Regular catch-up visits with the youth mentor occurred at the school each week and Rosie's basic needs were met. YHARS brokerage support was beneficial in providing, food, phone credit for contact, school fees, uniforms and course costs. The youth mentor organised that Rosie get tuckshop each day while at school.
Rosie was linked with a counsellor.  This was confronting and difficult however she persisted to work through emotional and mental trauma caused by threats made on her life by family members.
It was a long year for Rosie with many ups and downs along the way. She received her ABSTUDY payments late in the year which was a great relief to her. The year's end was in sight and she was working hard to get to the finish line.
Great celebrations were organised for this quietly determined young lady when she obtained her year 12 Certificate and attend Graduation and her Formal.