Solar power and sustainable energy at CTC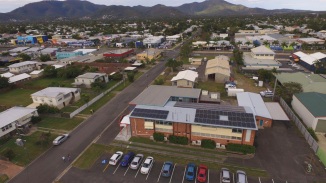 With all businesses looking at saving costs, CTC has also embarked on the journey with low cost, green energy.
Last week, Solar Power was installed at CTC. We have already adopted a paperless office, and are taking steps to save up to 75% on our power usage by using modern technology, solar, and changed work practices!
CTC was featured in The Morning Bulletin for it's progressive and increasingly sustainable office. See the article below.